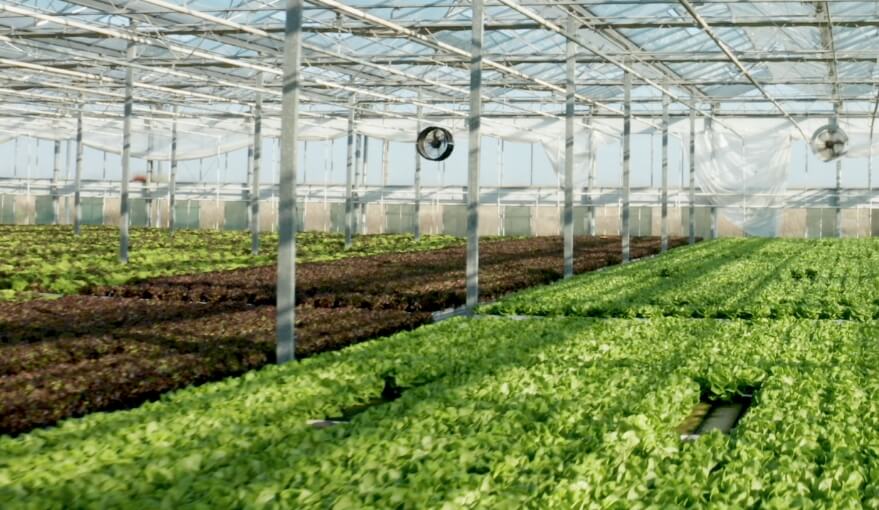 Agrobyte – Smart Greenhouse Solution
Automated microclimate control and real-time tracking of crops development in your greenhouse
In cooperation with Agrobyte, we offer Smart Greenhouse solutions, ideal for all greenhouse producers willing to reduce operational costs as well as time spent in the greenhouse and increase their yields and the quality of their produce. If you are wondering how the answer lies in the automated control of the micro-climate in your greenhouse!
What does Agrobyte Smart Greenhouse do for you?
The Agrobyte smart system automatically regulates the micro-climate in your greenhouse and knows in advance what the ideal climate parameters are for each crop. In addition, it monitors the condition of your crops and advises you on what to do to optimize production.
Made out of a multitude of sensors, the smart system monitors the temperature, humidity, and pH value of the soil, temperature, and humidity of the air, as well as CO2 levels and light intensity. Sensors then send data in real-time to the control unit, which is connected to the existing subsystems for heating, cooling, ventilation, irrigation as well as to the electric motors for opening and closing the doors and side air vents. What happens next?
Then the magic happens! The smart system automatically opens and closes doors and side air vents of your greenhouse, turns on and off the cooling, heating and ventilation subsystems, then regulates the light as well as the humidity and CO2 levels in the greenhouse and thus maintains the optimal condition of the micro-climate for each crop. All this while you simply monitor the situation via the application on your mobile phone, because the system does everything for you!
What else does the smart greenhouse solution do for you?
— Increasing yields up to 40% while reducing production costs
— Higher quality and tastier produce
— Optimizes use of pesticides
— Automatically controls micro-climate and monitors crop status
— Significantly reduces time spent in the greenhouse regarding logistics operations
Let's Connect.

Our Smart Greenhouse system serves as Your 24/7 personal assistant. Find out how!