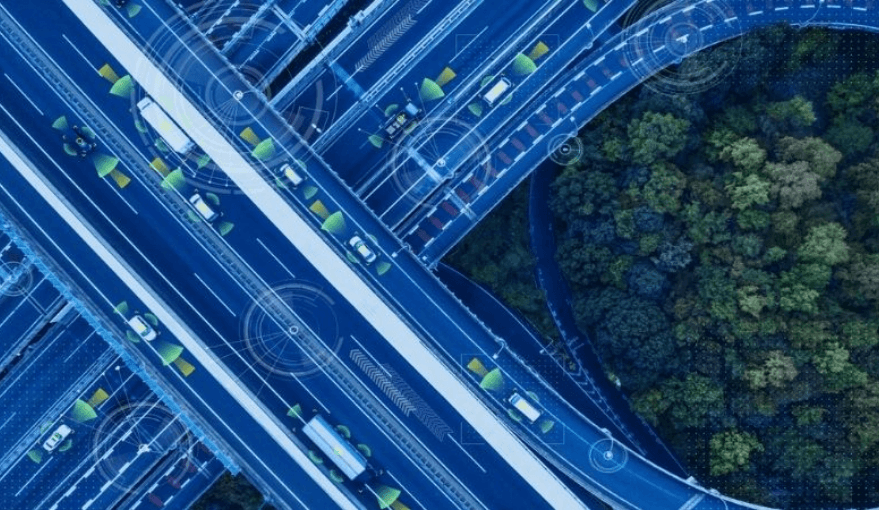 Intelligent Transport Systems
Automated and integrated transport ecosystem
The next mobility revolution
Intelligent traffic and road infrastructure management in cities, intercity areas, and regions not only optimizes traffic flow, increases the safety of its participants, and has a positive impact on the environment, but also helps you prepare for the next mobility revolution. This is a complex task for all countries and competent authorities, which are already designing new strategies for intelligent traffic management in the future. 
Companies in charge of building and developing road transport will find a reliable technology partner in TeleGroup Slovenia, whether it is the development of ITS strategy, design, delivery of equipment, installation and commissioning of Intelligent Transport Systems (ITS), or integration with existing transport ecosystem and maintaining your systems on a 24x7 basis.
In cooperation with Siemens Mobility, we offer innovative solutions for centralized traffic management in urban and interurban environments.
You will find in one place everything you need to optimize traffic flow and automate the management process, reduce harmful emissions, and most importantly – save people's lives. To take full advantage of ITS technologies, you also need a reliable infrastructure. Our experienced engineers will assist you in planning, designing, and implementing the infrastructure, to connect the existing isolated ITS systems into a single transport ecosystem.
Being a part of the TeleGroup system, we are proud to present the success story on building of new generation Intelligent Transport System (ITS) at the motorway in Bosnia and Herzegovina. The project was realized for the company Autoputevi Republike Srpske.
Let's Talk ITS.

Learn how to optimize traffic and traffic flows and utilize your existing traffic infrastructure and systems.