People tracking solution – MountainWatch
IoT solution for Watching Your and Your Crew's Back on the Mountain
You can't tame a mountain, and neither should you, your passion for exploring the unknown.
We've developed MountainWatch, our people tracking solution that watches your crew's back while skiing, hiking, biking or simply wandering in an unknown direction attracted by the magical mountain landscape. If you get lost, injured, or want to know where your family and your team members are at all times, MountainWatch is here to help.
How does MountainWatch keep you safe and how does the whole process work?
The system is designed to connect the users of the ski resort on one end and the rescue services on the other via sensors, mobile, and web applications. It monitors your movements in real-time and comes to your aid in case of any kind of danger during your stay on the mountain, whether you are a skier or an alpinist, a cyclist, or just a fan of mountain peaks.
How can ski resorts and mountain rescue services save more lives with our MountainWatch solution?
The MountainWatch solution, based on LoRa IoT gateways that feature a large coverage radius, sensors that closely monitor the movement of people, and web application, allows rescue services to find out in real-time where, when, and who needs help. This solution improves the existing processes of reporting and resolving incidents and enables ski centers and rescue services to be more efficient in saving human lives in moments when every minute is important.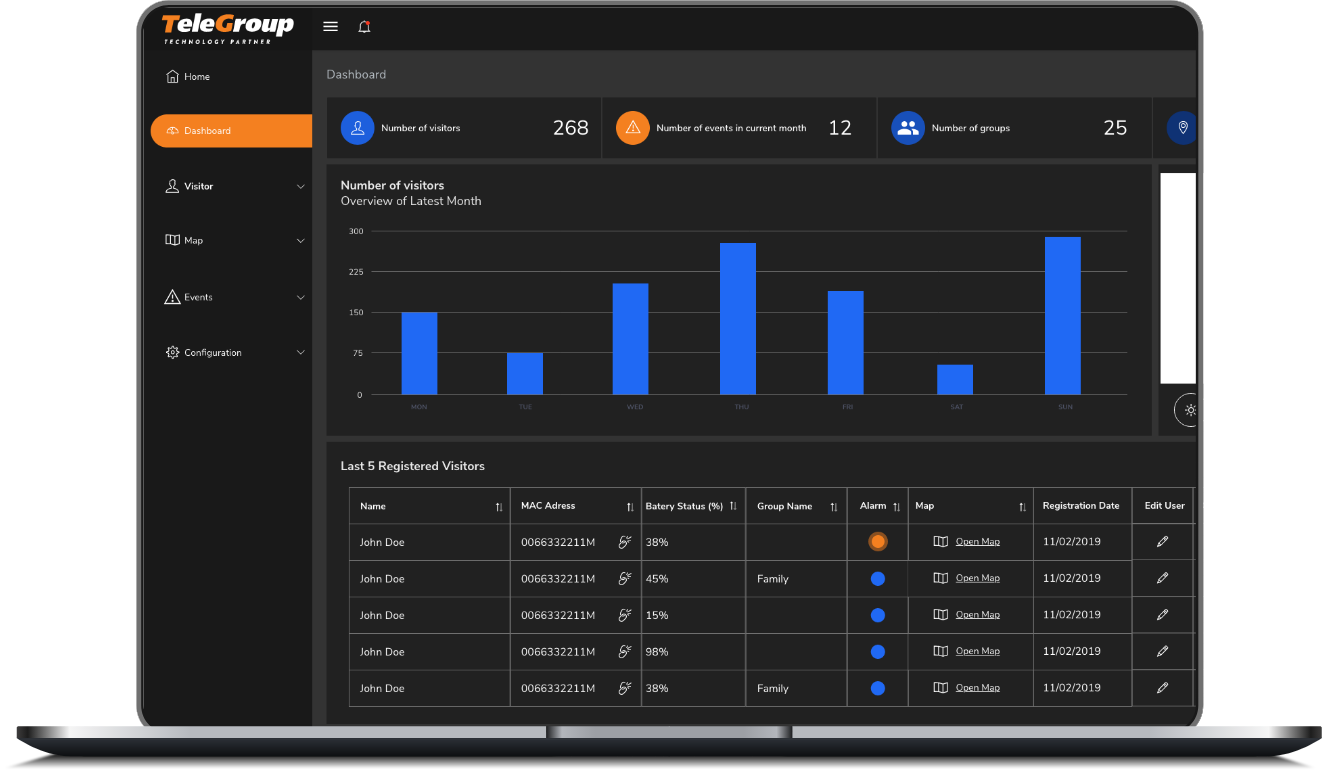 The web application allows ski resorts to:
We at TeleGroup Slovenia provide turnkey systems for ski centers, we design and install the LoRaWAN network, deliver equipment, and train end-users on how to use the web application as efficiently and effectively as possible with regular care and maintenance of the MountainWatch system.
Let's Test MountainWatch.

Learn how to transform the way of saving people's lives.